About Us - Who are we

Quality Kitchens is a small family owned kitchen/joinery manufacturing business who has been operating in the Southland area for over 18 years.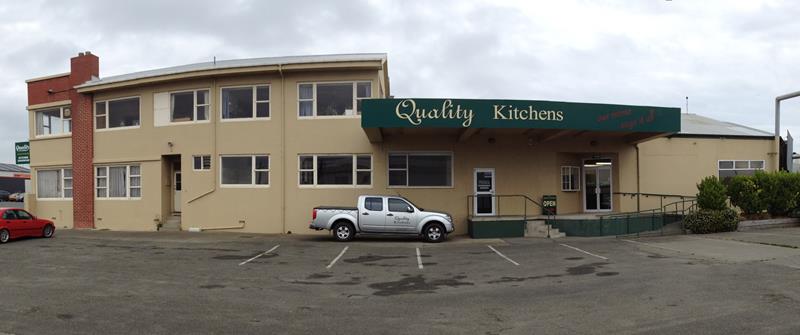 Mark Beer, the Owner/Manager, has been working in the industry for 30 years and has a wealth of experience to offer prospective clients.  Mark's wife also joins him, along with two sons who work in the business.  Employees also include long-term office and factory employees, all of which are dedicated to their clientele as a long term commitment.

The building we currently operate from was formerly occupied by Port Craig Timber Company, a foundation joinery company servicing Invercargill and Southland.

In our on-site showroom on the corner of Mersey and Bute Streets, we have a range of kitchens and other joinery on display showing a variety of different products from today's market for achieving colour, design, durability and investment.

We design and manufacture on-site a wide range of joinery including Kitchens, Pantries, Laundries, custom built domestic Office Joinery, custom designed Vanities and light Commercial Joinery.  All these are created with client's requirements being top priority.

We specialise in servicing Invercargill and the wider Southland community.

We invite you to take look through the video tour of our kitchen showroom and factory on both the Home Page and the Visit our Showroom Page to give you an inside view of Quality Kitchens.